Wholly Professional from Start to Finish
The company has been structured to operate in a totally professional manner with departments specialising in administration, sales, projects, CAD requirements, BMS, panel manufacturing and finally installation.
Canham Controls' policy of employing only fully trained and qualified staff has allowed it to complete the vast majority of installations itself - giving the company total control over each project and ensuring only the highest quality of final installation. All work is carried out to exceed all the latest recommended safety regulations. Canham Controls is committed to handle every project irrespective of size, with single minded confidence and overall quality.
When panels leave the premises they will be exactly what is required when installed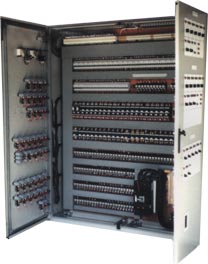 © 2022 Copyright Canham Controls Ltd